Why Keble
Graduate study at Keble
Graduate academic life is focused on departments and faculties. But colleges – Keble more than most – provide at least three other things that make your time at the University of Oxford special.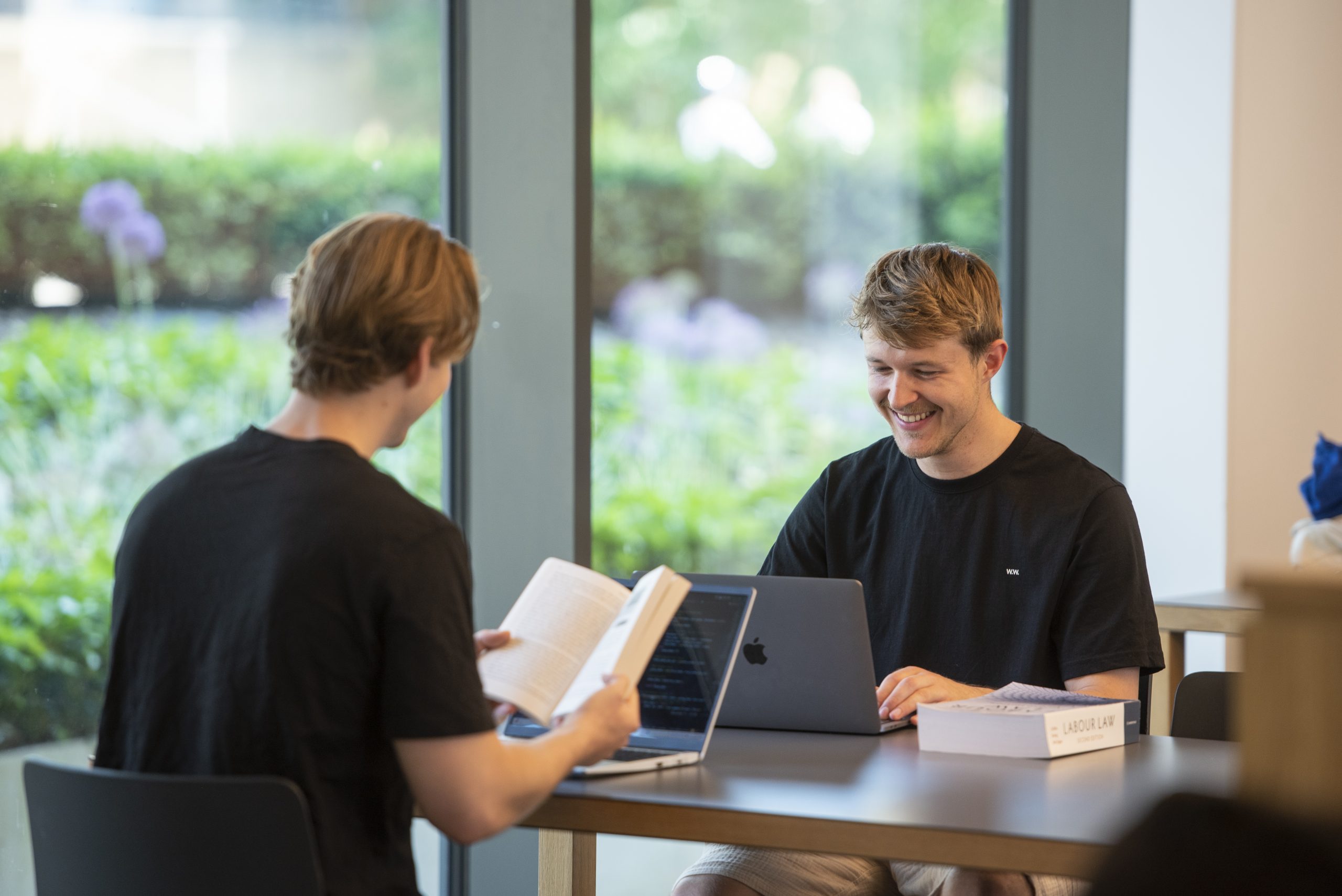 One is simply a place to live, somewhere to eat, sleep and socialise. We have impressive new accommodation at The H B Allen graduate centre.
Second, there's a community of over 400 full-time graduates (on research and taught degrees), around 150 part-time graduates (mostly on executive masters programmes) and not forgetting over 400 undergraduates. Our graduates are from all over the world. Most are from outside the UK and at the last count they came from 40 different countries. They can become your friends for life.
Third, our graduates are drawn from across the full range of subjects. For full details of the courses which we admit for, please view the graduate admissions Keble College page on the University website. Graduate study – whether it's a research degree or a taught masters – can sometimes seem pretty narrow. But, sitting in the café or common room, sharing your ideas and experiences with people doing possibly very different things to you can be stimulating and, who knows, even life-changing. The H B Allen Centre is shared with Oxford Sciences Innovation and the Oxford Robotics Institute, so you're close to the action as far as start-ups and cutting-edge science are concerned.
We don't just leave it to chance that you'll interact with people from different backgrounds and with different skills and experiences. We organise a rich programme of social and academic events throughout the year – lectures, seminars, workshops, reading groups, careers events, and so on. You'll get a chance to meet the Fellows and to present your ideas to other graduates. The Academic Director of The H B Allen Centre will be seeking your help in creating a vibrant graduate community.
When it's time to relax or get active, Keble has a good range of sports facilities. Graduates make up their own teams in some sports, and in others can join the undergraduates.