Welfare and Finance
Supporting our students
Life at University can have its ups and downs. We've learned that there are two main sources of worry – health/well-being and money. Keble College has the resources and the people to make sure that these worries don't get in the way of a stable and fulfilling experience.
Welfare
We use the generic term 'welfare' to describe our sources of support and advice on health and well-being. Whatever the issue – it might be homesickness, anxiety, eating disorders – there's always someone in our Welfare Team who can either help or direct you to the right outside support.
Friends are often the first source of support. At Keble we add a system of College 'parents'. Every new student has two designated 'parents' in the year above them (generally a 'father' and a 'mother'), one of which will be from the same subject. Students can also turn to trained peer supporter members and Welfare Officers of the Junior Common Room, who can listen and offer advice.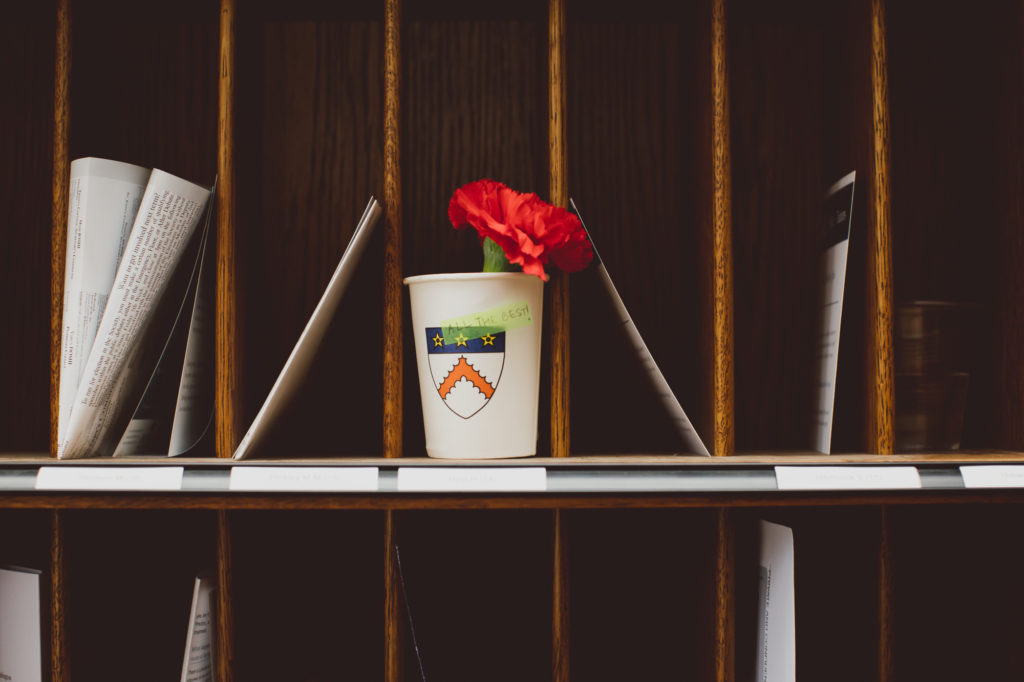 Student post pigeonholes 
Your tutors – someone in your subject who teaches you – are another source of guidance. You'll also have an 'alternative personal tutor', someone not in your subject, who you can talk to in confidence.
Friends, family and tutors are often a real help. But if personal problems get a bit more difficult, there's a team of College Officers trained  to provide more focused support. It includes the on-site Counsellor, College Nurse, College Doctor, Welfare Fellow/Chaplain, Disability Co-ordinator, Harassment Advisors and Junior Deans.
Outside the College, the University has a specialist Counselling Service and Disability Advisory Service.
Have a look at our Welfare and Personal Support Guide (pdf) and Guide for Disabled Students (pdf) for more in-depth information about the provision at Keble and at Oxford.
Financial Matters
Can you afford to go to the University of Oxford? You might think it costs more here than other universities. But it doesn't – or at least it's closer to the average than it might appear. Short terms, low travel cost, subsidised food and accommodation – all these things mean that your costs can be managed. Plus, the University has generous bursary support, to which we at Keble can add our own bursaries. There are travel grants, funds to help with internships and vacation bursaries too. And, for unforeseen costs, we have a programme of student financial support.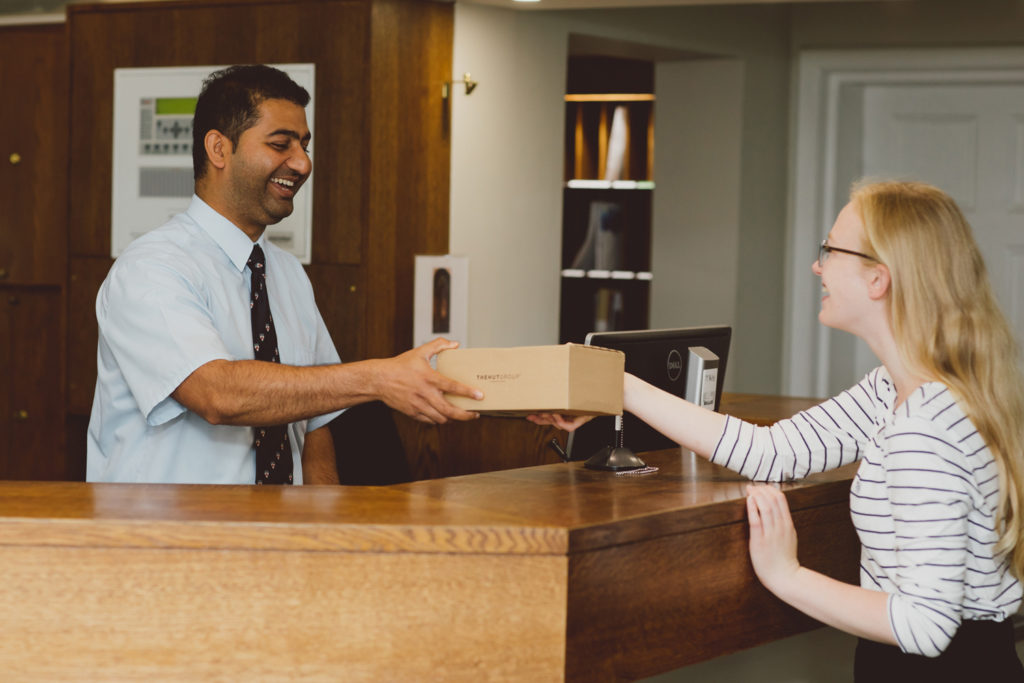 The Porter's Lodge
Because we know these things matter when you're thinking about applying to University, we've prepared a Financial Guide (pdf). It sets out the costs of living here and the ways that the College can help you with them. It starts out with our commitment to you:
The College will endeavour, within the resources available, to ensure that all Keble students will not have to worry about funding during their time at College. Alumni and friends of the College recognise that the costs of studying at University are increasing. Through their generous donations the College is able to offer financial support to those in need. This support includes the Oxford Bursaries which are part-funded by the University and the College, but also additional funding where there is genuine need and further funding to support those experiencing unforeseen hardship. Funds are awarded to students in all years of undergraduate study according to the means-testing process completed upon application. Financial support is mainly directed at assisting with students' on-course costs, but there are also some funds to help with expenses incurred as a result of course-  and career-related activities during the vacations.