Undergraduate admissions
Welfare and Finance
Life at University can have its ups and downs. We've learned that there are two main sources of worry – health/well-being and money. Keble College has the resources and the people to make sure that these worries don't get in the way of a stable and fulfilling experience.
Welfare
We use the generic term 'welfare' to describe our sources of support and advice on health and well-being. Whatever the issue – it might be homesickness, anxiety, eating disorders – there's always someone in our Welfare Team who can either help or direct you to the right outside support.
Friends are often the first source of support. At Keble we add a system of College 'parents'. Every new student has two designated 'parents' in the year above them (generally a 'father' and a 'mother'), one of which will be from the same subject. Students can also turn to trained peer supporter members and Welfare Officers of the Junior Common Room, who can listen and offer advice.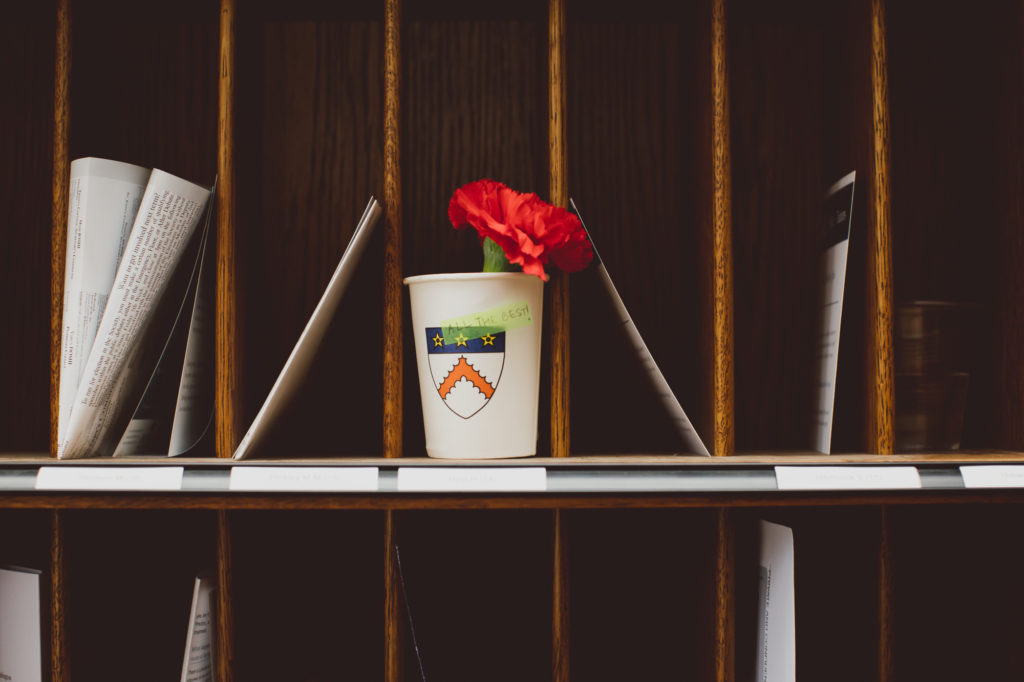 Student post pigeonholes 
Your tutors – someone in your subject who teaches you – are another source of guidance. You'll also have an 'alternative personal tutor', someone not in your subject, who you can talk to in confidence.
Friends, family and tutors are often a real help. But if personal problems get a bit more difficult, there's a team of College Officers trained  to provide more focused support. It includes the on-site Counsellor, College Nurse, College Doctor, Welfare Fellow/Chaplain, Disability Co-ordinator, Harassment Advisors and Junior Deans.
Outside the College, the University has a specialist Counselling Service and Disability Advisory Service.
Have a look at our Student Wellbeing & Welfare pages for more in-depth information about the provision at Keble and at Oxford.
Find out more