Facilities and Accommodation
A home away from home
When you're at University you need to take care of the basics, including food and sleep. Keble College has some of the best student accommodation in Oxford and a range of places to eat – including an awesome dining Hall.
Rooms
We have 370 student rooms on our main site, 238 of which have showers. The majority of the others share one bathroom between two study bedrooms. We offer accommodation in College to all undergraduates for three years, although from the second year you can choose to live out. Most students on four-year courses (except those, like Modern Languages, who have a year abroad) live out in their final year.
It's important for students to have as clear an idea as possible of the likely costs of their course. You can see the rents for the current first year in our Financial Guide (pdf). The standard of the rooms is uniformly high (as is recognised in the annual survey of student satisfaction levels, where we're regularly in the top five). Not all rooms are the same. They differ in bathroom facilities (ensuite vs shared), size (large vs standard) and aspect (quad facing vs street facing).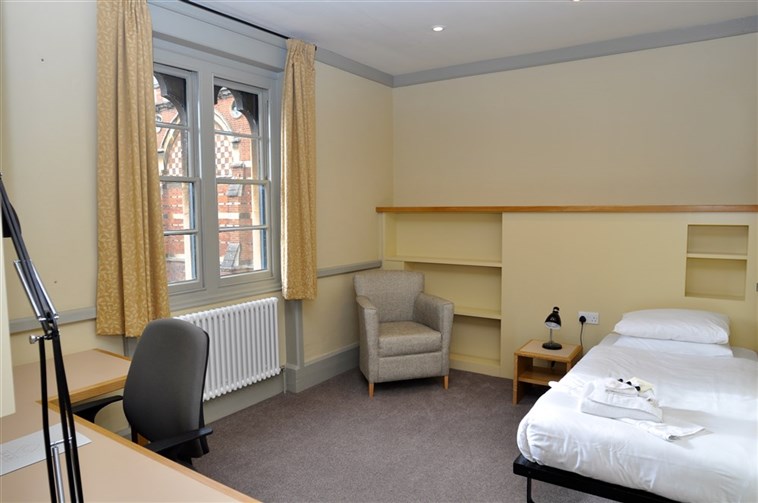 A typical student room in Liddon Quad
Rooms for first-years are allocated by the Accommodation Manager, and incoming students may express a preference for type of room. First-years live together in the same staircases. If they share a bathroom with one other person, it's always someone of the same sex. Second-year and third-year students choose their room by a ballot system. Modern Languages students and those in other subjects with a compulsory year abroad who study or work abroad during year 3 will be guaranteed accommodation in their fourth year.
If you can, you should visit us on one of our Open Days to see what the rooms are really like.
If your accommodation needs relate to a disability of some kind, then we can help. For more information, have a look at our Guide for Disabled Students (pdf).
Food
A little bit of history. Keble was founded in the 1870s around the idea that all the students should regularly dine together – what we call common table. The founders made sure we had a large hall (said to be the longest of any Oxford college). We continue this tradition. On Sunday, Tuesday and Friday evenings there's formal Hall, where gowns are worn. Other nights Hall is informal, and you can turn up when you want to for self-service. There's breakfast and lunch available in hall every weekday (brunch at weekends).
Our chefs are trained to provide meals to meet all kinds of dietary requirements – if you let them know what you need, then they'll deliver.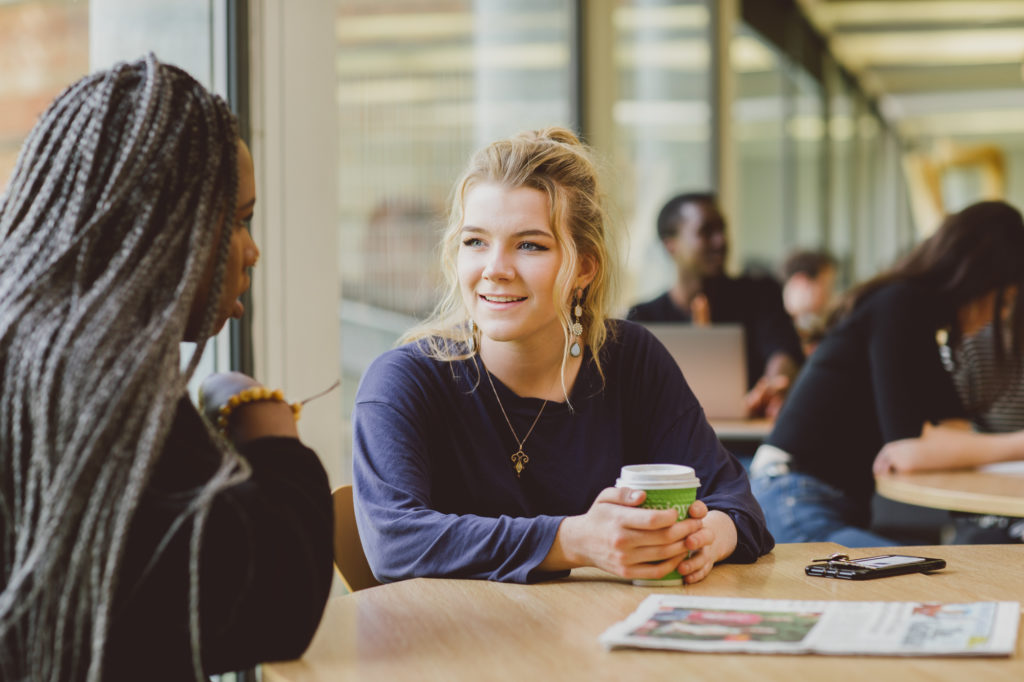 Café Keble
But if you're not able to make Hall meal times, or if you fancy snacking with your laptop, Café Keble is open all day during term for drinks, sandwiches and light snacks. Our Pizza Bar The Red Brick Oven is also open every day during term.
There are no set breakfast, brunch, lunch or informal dinner charges – each item is charged individually. View our Financial Guide (pdf) for full details of meal cost.
Key Information Set (KIS)
Daily / weekly average room rate, including utilities and services: £26.23
Most common length of undergraduate contract in days: 186
You can expect meal costs to be in the following order:
(i) Breakfast £3.04
(ii) Lunch £5.07
(iii) Dinner £5.80
Facilities
We think that one of the best things about Keble is our location. We're close enough to the city centre for a quick dash to the shops, but not so close that you're overwhelmed by crowds. It's five minutes or less to the majority of science departments and no more than ten minutes to walk to the others.
We are also right next to the University Parks, where there's space for picnics, walks, sports, morning runs, etc. The Radcliffe Science Library, the Museum of Natural History and the Pitt Rivers Museum – with its fascinating collection of archaeological and anthropological objects – are bang opposite.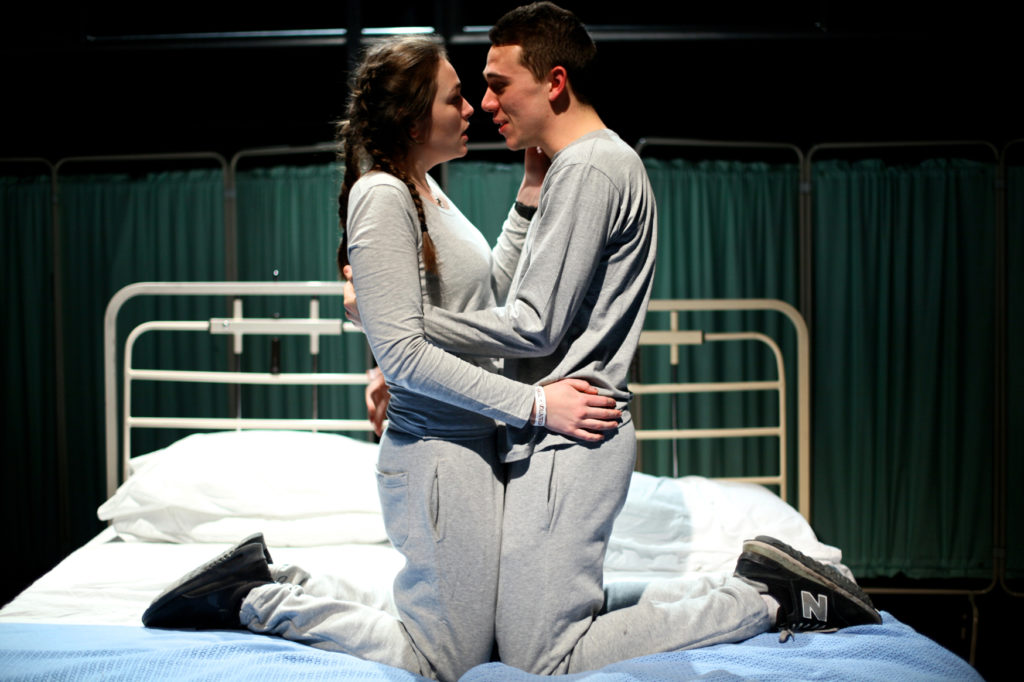 Production in the O'Reilly Theatre
Undergraduate life is focused on the large main site; the graduate community is centred on the new H B Allen Centre a short distance to the north. On the main site you'll find the dining Hall, café, bar and pizza café, the common room (JCR), gym, and  music room. The O'Reilly Theatre is one of the best venues for drama and performance in the city. There's a student production every fortnight during term.
The Library – which has over 50,000 volumes – is open 24/7, but if you prefer you can walk a short distance to the main University libraries. For students who prefer an alternative to the Library's traditional reading rooms, the Douglas Price Room serves during term time as a popular and lively library-run space for collaborative and group work.
The College is fully networked and all rooms have ethernet connection points. Almost all areas of College are wifi accessible.
For people of faith, there's the chapel and, directly across the road, the main prayer room run by the Oxford University Islamic Society. Details about other places of worship in the city can be found here.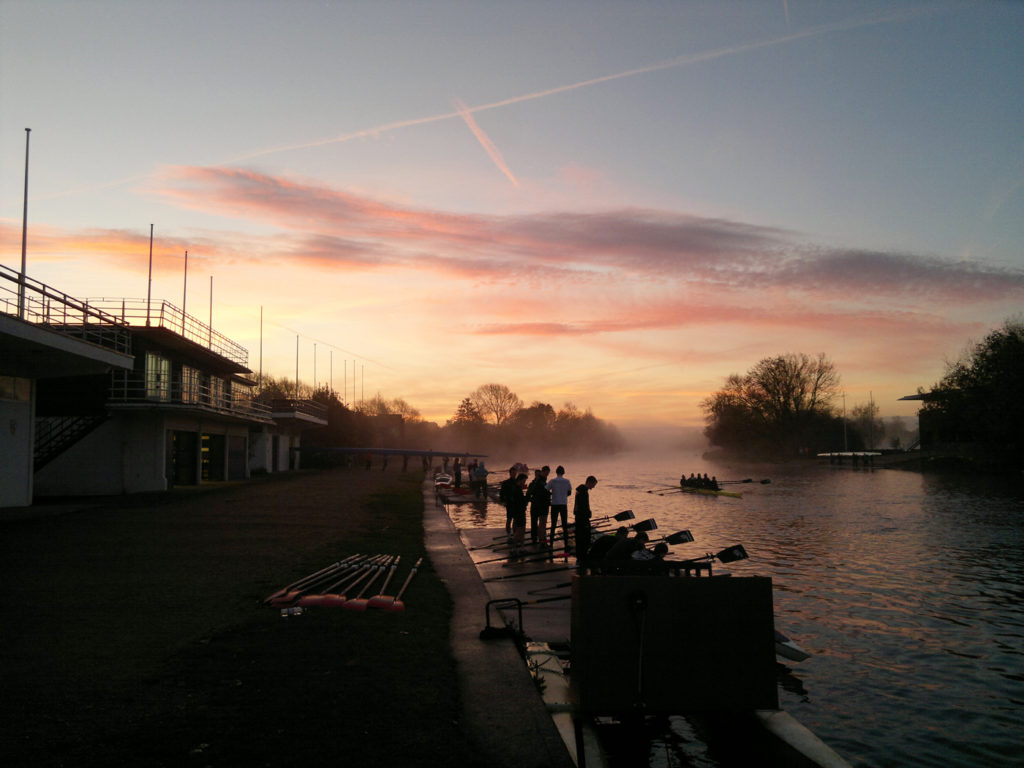 The Keble Boathouse
It's important that you balance serious study with some physical activity. As well as the University Parks opposite, Keble has a sports ground (for football, cricket and tennis) 15 minutes away, a boat house for rowing and squash courts shared with another college. You can also join the University gym if you're looking for a wider range of sports and activities.