Alumni and Friends
Visiting College
Alumni and their guests are welcome to visit Keble from 7am to 7pm every day (apart from during planned closures). You can stay in College or have meals in Hall at various times as listed below.
Veronika Kovacs in the Alumni Relations Office is always very pleased to meet alumni so please do get in touch and let us know if you will be visiting the College. You can find us on the first floor of the Clock Tower in Pusey Quad.
Meals
Brunch/Lunch during term time
Alumni are welcome to have lunch in our beautifully refurbished Hall on weekdays or brunch over the weekends during term times. Prior booking is required one week in advance of your preferred visiting date, by telephoning 01865 272799 or emailing  alumni.events@keble.ox.ac.uk. Brunch/lunch is charged at £15 per person and advance payment by credit or debit card will be need to be made by phone. The lunch menu varies daily but there is always a hot option and standard fare of a pasta dish, baked potato and salad.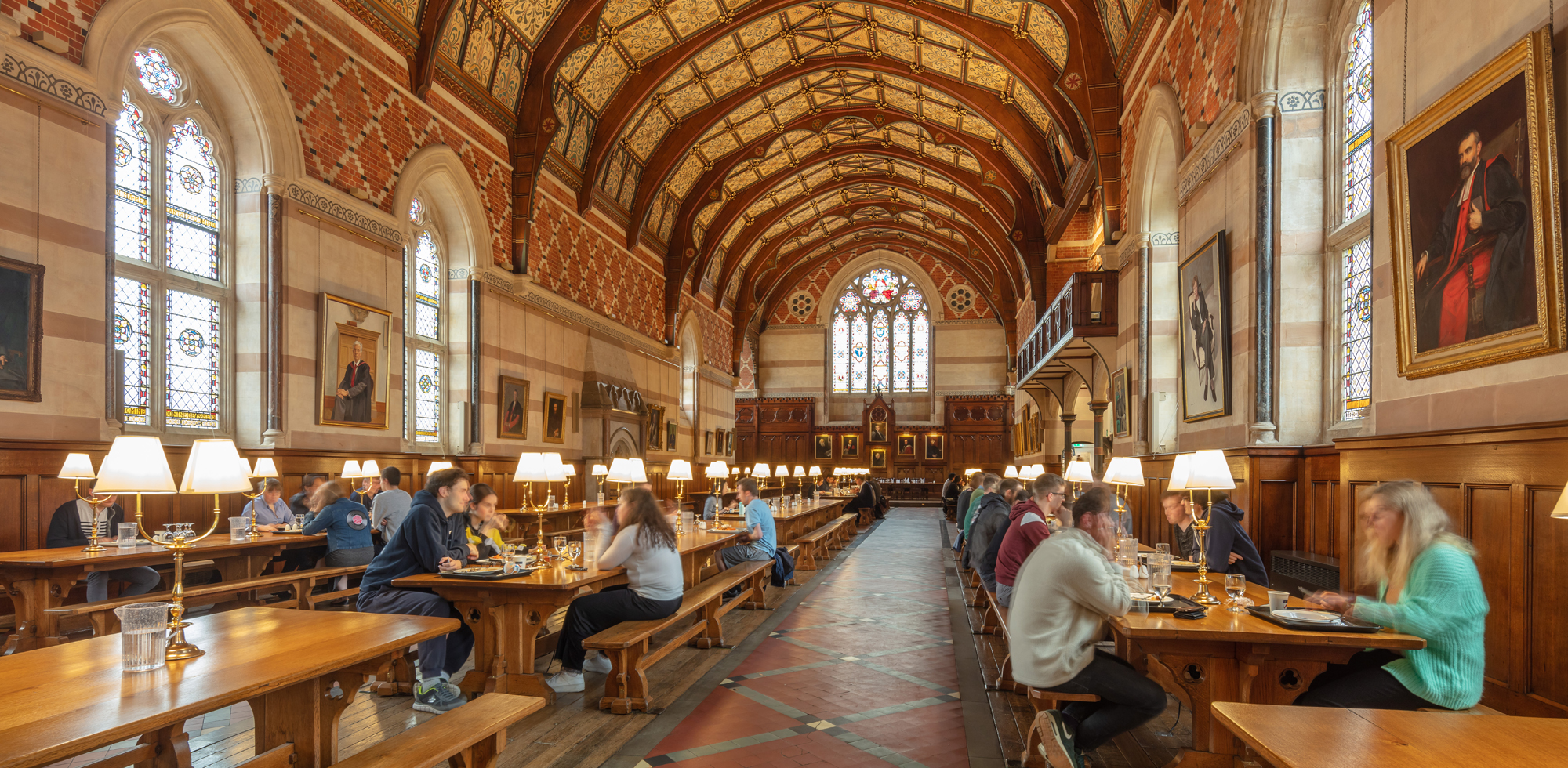 Dinner at Low Table during term time
Alumni are welcome to dine at Low Table in Hall on weeknights during term times with one guest (over the age of 16).
Formal Dinners, where formal dress is required (black tie or equivalent), are held every Tuesday and Friday. Alumni are welcomed to dine twice in an academic year at Formal Hall Dinners. Please note that on other evenings dining is informal, where food is collected at the servery. Bookings for both informal and formal dining can be made at least a week in advance by telephoning 01865 272799 or emailing alumni.events@keble.ox.ac.uk. Formal Dinner costs £25 for three courses and informal dinner costs £15 per person. We would ask for payment at the time of booking, preferably by a credit or debit card.
Please note that we are not able to take any meal bookings during the Vacation. 
Bed and Breakfast
In the vacations
Keble offers Bed & Breakfast accommodation outside term-time. En suite single, double and twin-bedded rooms are available as well as some family suites. Alumni who are staying can obtain a discount code by contacting us at alumni.events@keble.ox.ac.uk or 01865 272799. Please add your Matriculation year in the 'Additional notes' box during the booking procedure and note that the Porters will ask for ID when you arrive at the College. Due to University guidance and regulations, only children over the age of 16 years old are permitted stay in College overnight.
Please note that if the website shows no availability on the date/s required it is an indication that there is Reunion Weekend or other alumni event, or that a large conference has booked all available rooms.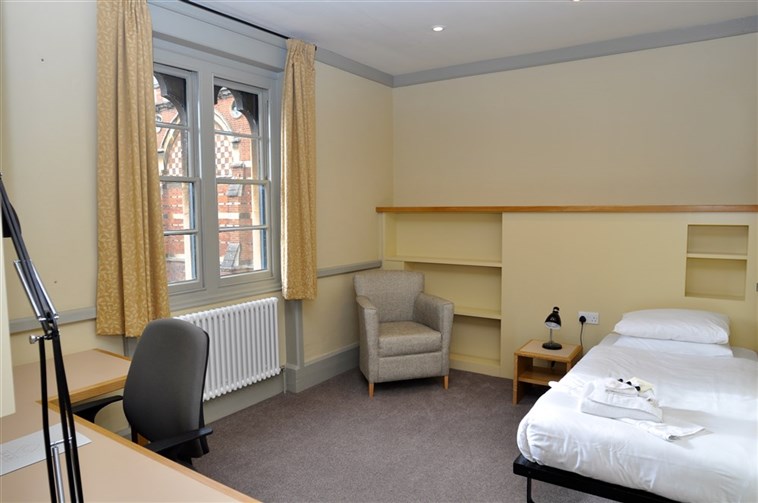 During term times
A few Fellows' Guest rooms (a single, a twin and a double) with shared bathrooms are available during term-time and can be booked for a maximum stay of 3 nights (subject to availability). The cost is £59.50 for the single and £82.50 for the twin and double, which includes breakfast on a week day morning or brunch at weekends. To enquire about availability and to book please contact the Accommodation Team, by emailing accommodation@keble.ox.ac.uk.
Conference Facilities
Should you need to arrange a meeting in Oxford our Conference Office will be happy to assist where possible.