Welcome
Keble Chapel
Keble's extraordinary Chapel is a living witness to the beliefs and ideals which inspired John Keble and his friends who would later found the College in his memory. The Chapel community is a diverse one, and it is a place where all are welcome.
Services
Services will resume this term in line with current Government guidance, and the Eucharist each Sunday will be live-streamed at 5.30pm from the Chapel's YouTube channel. We will also upload other reflections and videos of musical interest over the course of the term. The Chaplain is still available to talk about welfare or religious matters. 
The Chapel was built for the worship and glory of God, and this is still the Chapel's primary purpose. There are services throughout the week in term time, which all are able to attend regardless of background or religious beliefs.
The heart of our life together is the Eucharist on Sundays at 5.30pm. This is the central act of Christian worship, following Jesus' command to take bread and wine, blessed, broken and shared in memory of him. There is usually a visiting preacher, and there is always a chance to grill the preacher over a drink after the service and before dinner.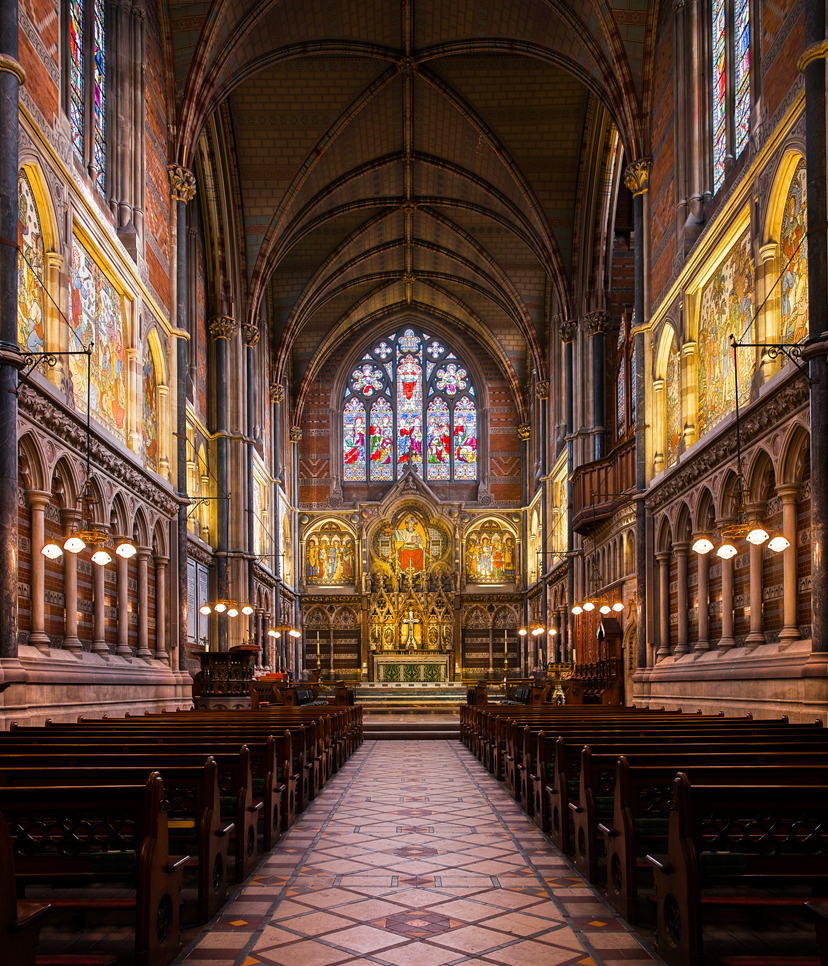 Our weekly services are outlined below. The services in italics are sung by the College Choir. Morning Prayer is followed by breakfast in Hall, and evening services finish in time for dinner.
Sunday
5.30pm Sung Eucharist
followed by drinks before dinner
Monday
8.15am Morning Prayer
6.30pm Evening Prayer
Tuesday
8.15am Morning Prayer
6.30pm Said Eucharist
Wednesday
8.15am Morning Prayer
6.00pm Evensong
Thursday
8.15am Morning Prayer
6.30pm Said Eucharist
9.00pm Compline
(A short service of night prayer, sung by candlelight)
Friday
8.15am Morning Prayer
6.30pm Evening Prayer
In addition to these services, there are a range of special services and social events each term. The Roman Catholic Chaplaincy has a termly mass in the Chapel. These, together the preachers for each service, can all be found on the Chapel Term Card (pdf).
Chapel Contacts
The Acting Chaplain is the Revd Darren McFarland, vicar.headington@gmail.com
There are a number of other students and staff involved in the life of the Chapel who are always pleased to hear from people that might wish to get involved.
Advowsons
Keble College is patron of some 69 parishes across England through the practice of Advowsons. More information is available here.
The Light of the World
The Side Chapel houses William Holman Hunt's The Light of the World and other College treasures.