About Keble
Visiting the College
Keble College welcomes visitors daily from 2.00pm – 5.00pm.
Alumni and prospective students are welcome to visit the College at any time.
Occasionally during the year, we will be closed for College events so it is always best to contact the Porters prior to planning a visit. You can download a plan of the College here (pdf), or you can collect a copy from the Porters Lodge. Please note that parties of more than 8 people must pre-book with the Porters' Lodge.
Guests can also book to stay in one of our ensuite or standard student bedrooms during the Easter and summer vacation.
Where is Keble College?
Keble College is situated on the northern edge of Oxford city centre, just off Banbury Road and the northern end of St Giles. It is opposite the University science area and the University Parks. Our graduate quad, The H B Allen Centre, is a 5 minute walk north of the main site. Find us on the University of Oxford's searchable maps.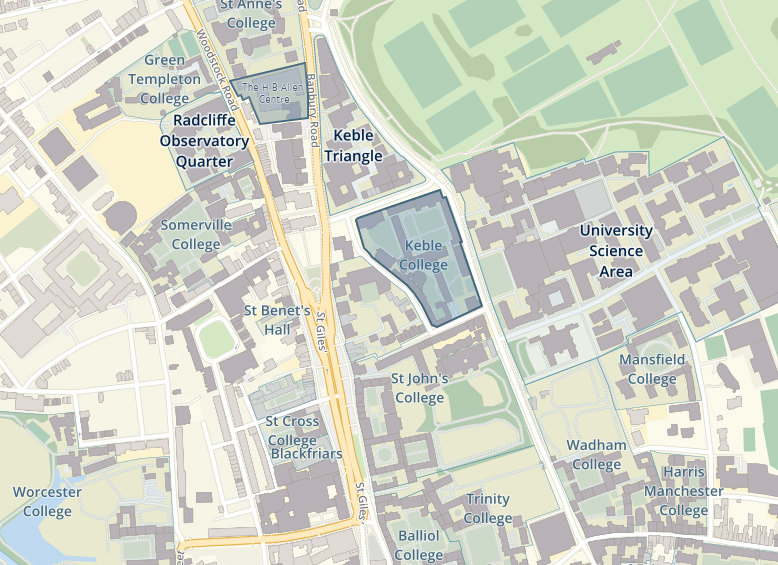 Our Address
Keble College
Parks Road
Oxford
OX1 3PG
United Kingdom
+44 (0)1865 272727
The H B Allen Centre
25 Banbury Road
Oxford
OX2 6NN
United Kingdom
+44 (0)1865  282300