Wednesday 5 August 2020
Congratulations to our 2020 Finalists
Congratulations to all our 2020 finalists! They faced the unexpected and unique challenge of taking their exams during lockdown.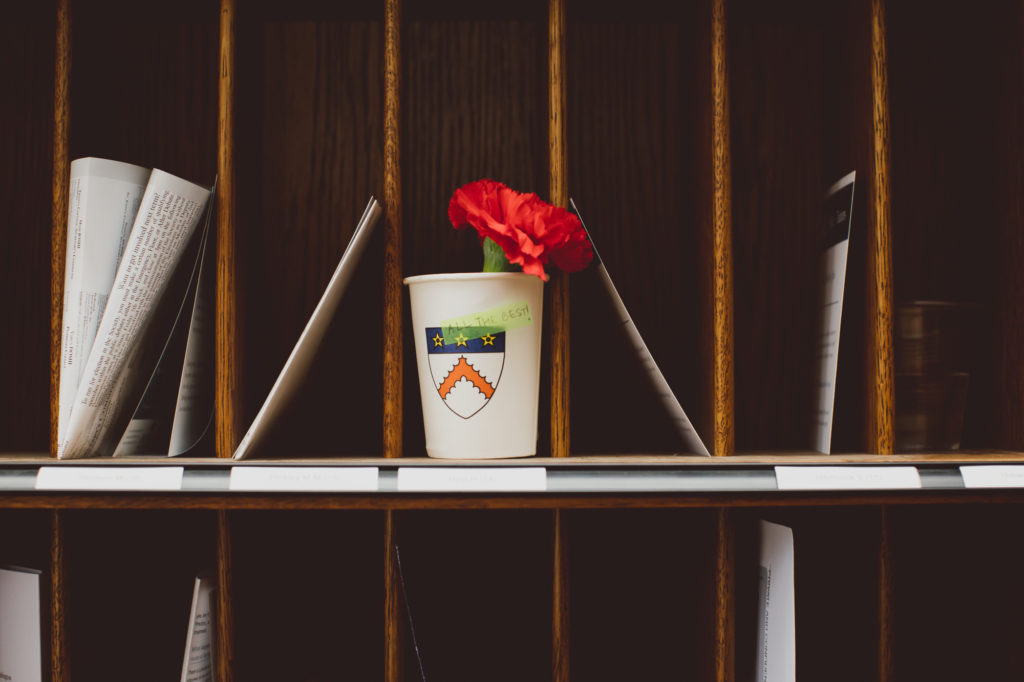 Not only did they have to wait to find out how and when they would be examined, they also had to manage with novel examination formats, including open book exams and online vivas. They had to revise and sit exams in home environments, not all of which were as quiet or conducive to study as they might have wished. A small number of finalists stayed on in Keble, sitting their papers in their college rooms rather than Exam Schools.
119 Keble students sat finals this year, and 52 of them were awarded first class degrees. It was a record high of firsts in both relative and absolute terms. There were some outstanding results in some subjects: eight of the nine finalists in Mathematics and joint schools obtained firsts; six of the eight Engineers got firsts; and six of the ten Geographers. There was also individual success in University prizes.
Holly Fairgreave won the Meyerstein Prize for the top performance in FHS Archaeology and Anthropology
Thomas Foster received the Microsoft Prize for best Part C Computer Science project
Elizabeth Lambert was awarded the Brian Bannister Prize in Organic Chemistry
Eliza Norris won the A.J. Herbertson Prize for best dissertation in Human Geography
Oliver Skan won the Meakins McClaran Medal for top performance in Medicine
Edward Stein was awarded the Gibbs Prize for the best performance in FHS English Language and Literature Paper 6
Bryan Yan was awarded the Gibbs Prize for best written paper in Politics
Some students coped with really difficult situations at home, including issues with IT equipment and internet connections. Thanks to the Keble Association and a number of donors we were able to offer financial support to mitigate these issues.
This year, perhaps more than ever, we also need to acknowledge the efforts of examiners – including many Keble Fellows and tutors – who were able to revise the examination system, and mark scripts remotely, often while also coping with the additional demands of family life brought on by the lockdown and the closure of schools. We should also give thanks to the family and friends who supported finalists through Trinity term and the exams.
In a normal year, finishing Finals is an occasion for joyful (and sometimes messy) celebration with friends in College. This time our students missed out on the rituals of taking and finishing their exams. But the College is exploring the possibility of organising a Finalists' day back in College next year. Details to follow.