Friday 20 September 2019
Portrait Installation
in Hall Launched
Keble College launches a very special exhibition in Hall on
Friday 20 September to mark 40 years of co-education and the beginning of our 150th anniversary. The ambitious installation celebrates the rich diversity of the Keble community and is also a piece of art in its own right, with portraits 'floating' above the tables.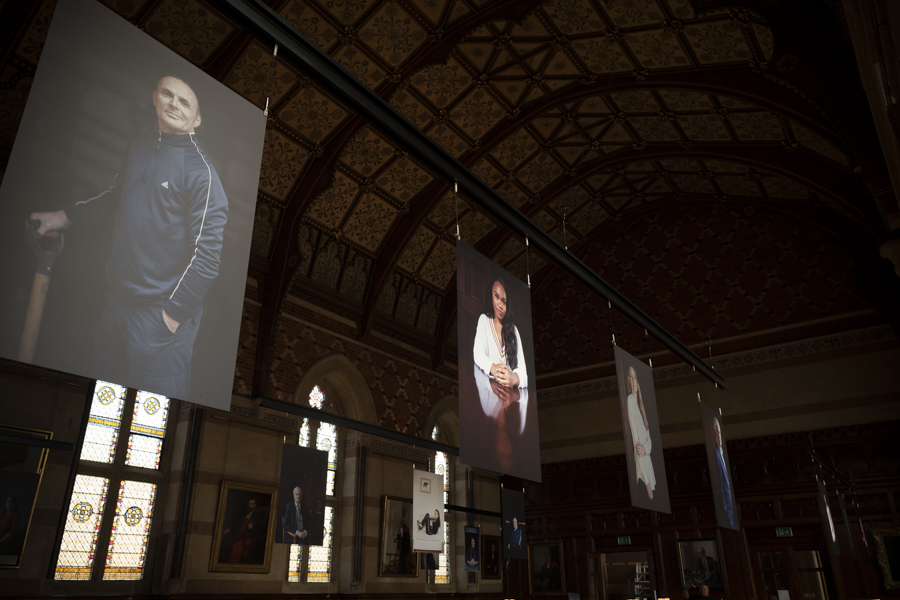 The portrait subjects represent different genders, ethnicities, disabilities, socio-economic backgrounds and LGBTQ+ communities. They were nominated by their peers because they have made or are making a major, positive difference to Keble, Oxford and the world. The 28 individuals include alumni, undergraduate and graduate students, current and former staff and fellows. You can read about them in our exhibition brochure (pdf) — we hope you find their stories fascinating and inspiring.
The images are suspended above the tables in Hall via an ingenious system of wires, giving the illusion that they are hovering in the air. The intention is that they both complement the traditional portraits on the walls and at the same time create a stimulating dining experience.
All the images were taken by professional photographer Fran Monks. Fran is based in Oxford and has worked extensively with the University and other colleges. She has curated the installation to create a diverse and yet cohesive portrait of Keble today.
The installation will remain throughout the 150th celebrations.