Friday 23 September 2022
Second 'Portrait of Keble' Exhibition
We are happy to announce the launch of 'Portrait of Keble II' – a special photographic exhibition in Hall celebrating the rich diversity of the College community. This is the second exhibition of its type and it will remain in Hall until 2024.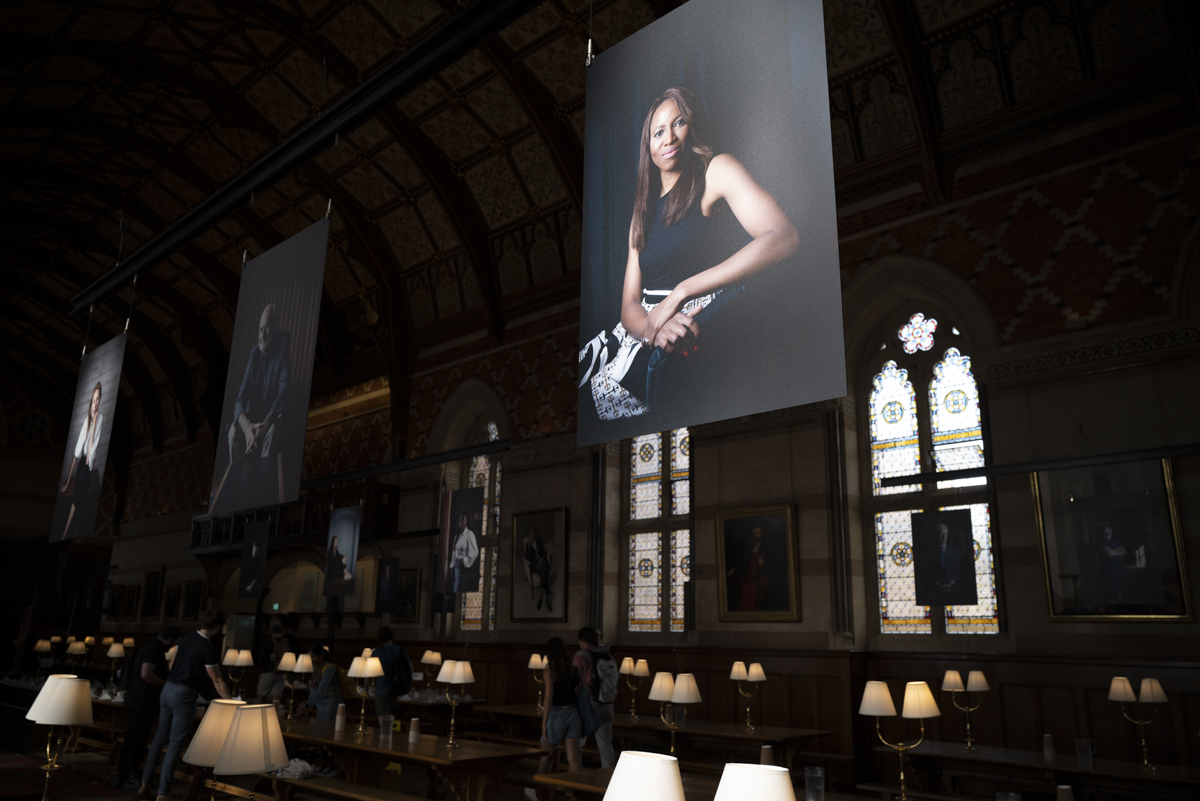 You can view the portraits and information on the portrait subjects at https://portraits.keble.net.
The portrait subjects represent different genders, ethnicities, disabilities, socio-economic backgrounds and LGBTQ+ communities. They were nominated by their peers because they have made or are making a major, positive difference to Keble, Oxford and the world.
The 28 individuals include alumni, undergraduate and graduate students, current staff and Fellows. All the images were made by portrait photographer Fran Monks. On creating this second exhibition, Fran comments:
"It has been such a privilege to meet and make portraits of a second set of 28 remarkable individuals from the Keble community. The resulting pictures invite you to look up and be curious about why each person was selected. As I made photographs, I heard tales of resilience and tenacity. I hope these new faces and stories will inspire a further generation of Keble change makers."
This project has been made possible by the generosity of Mike Thomas (Keble 1965) and his wife Serena Simmons.