Poetry at Keble
The Poet's Essay
The Adam Phillips Seminar at Keble
The New Yorker  has described Adam Phillips as 'Britain's foremost psychoanalytic writer', and John Banville has praised him as 'one of the finest prose stylists at work in the language, an Emerson of our time.'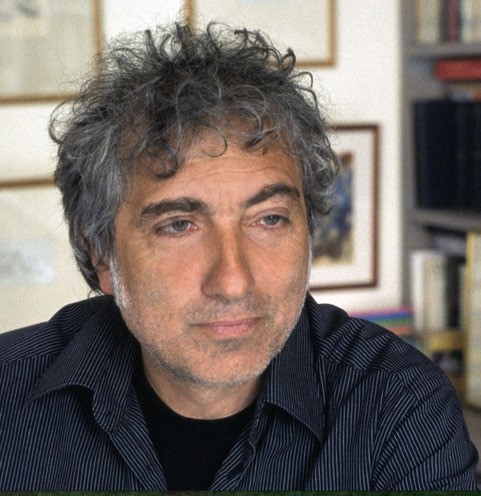 He has been a regular writer for The London Review of Books, the Observer, and the New York Times for many years, and is the author of several books, including On Kissing, Tickling and Being Bored (1994), On Flirtation (1995), The Beast in the Nursery (1998), Darwin's Worms (1999), Houdini's Box (2001), Going Sane (2005), Side Effects (2006), On Balance (2010), Missing Out (2012), and Becoming Freud (2014).
'The Poet's Essay' seminars take place three times a year. Each seminar lasts around one and a half to two hours. The series is free and open to all who wish to attend. There are no sign-up lists or reserved places, although there will be a small amount of required reading in advance of each seminar. Seminars focus primarily on American poetry of the twentieth century. A few weeks before each seminar, a handout will be made available via a downloadable link on this page, and at the meeting Phillips will introduce the material and lead the discussion.
The series will pursue a wide range of ideas and issues, but recurring questions may include:
Pragmatically, what is the problem the essay is trying to solve, or clarify that the poems can't?
What, if anything, about the poet's future practice is being intimated or broached by the essay?
What, if anything, does the poet's essay add to or detract from our reading of the poems? Does the essay spoil, in any way, our reading of the poems?
What is the poet's essay persuading us not to do?
Given the essay interrupts and continues an already ongoing cultural conversation, in what direction is the essay pushing the conversation?
How is the poet in her essay persuading us, if at all, to read her poetry?
What, if anything, is the poet's essay telling us about how his readers might have failed him?
What, if anything, is the poet's essay telling us about his preferred reader of his poems?
What, if anything, is the poet's essay telling us about he mistrusts, or is unconvinced by his own poetry?
How does the poet want our lives to be different after reading her essay?
If we hadn't read the poet's essay what, if anything, might we have missed about her poems? Why might we prefer not having read the essay?
Where, if anywhere in the essay, do we get a sense of the poet's real enjoyment?
Next Seminar
The next seminar will focus on Elizabeth Bishop's essay "Efforts of Affection: A Memoir of Marianne Moore" and will take place in person on Wednesday 1st February at 4.30 pm, Pusey Room. No tickets, free entry, all welcome. Reading material available via pdf link below.
Enquiries: please contact Matthew Bevis.
Links
➤Some Questions (doc)
➤Seminar 1 – A R Ammons – The Poem Is a Walk (pdf)
➤Seminar 2 – Louise Gluck – Education of the Poet (pdf)
➤Seminar 3 – Robert Hass – On Teaching Poetry (pdf)
➤Seminar 4 – Charles Wright – Miseducation of the Poet (pdf)
➤Seminar 5 – Frank Bidart – Pre-Existing Forms (pdf)
➤Seminar 6 – Mark Strand – from The Weather of Words (pdf)
➤Seminar 7 – George Oppen – The Mind's Own Place (pdf)
➤Seminar 8 – James Schuyler – On Fairfield Porter (pdf)
➤Seminar 9 – Frank O'Hara – On Franz Kline & Personism (pdf)
➤Seminar 10 – Kay Ryan – 'A Consideration of Poetry' (pdf)
➤Seminar 11 – Douglas Crase – 'How Emerson Avails' (pdf)
➤Seminar 12 – Robert Pinsky – 'Poetry and Pleasure' (pdf)
➤Seminar 13 – Anthony Hecht – 'The Pathetic Fallacy' (pdf)
➤Seminar 14 – John Koethe – 'Poetry and the Experience of Experience' (pdf)
➤Seminar 15 – James Wright – 'The Delicacy of Walt Whitman' (pdf)
➤Seminar 16 – Denise Levertov – 'Biography and The Poet' (pdf)
➤Seminar 17 – Rae Armantrout – 'Cheshire Poetics' and 'The Short Poem' (pdf)
➤Seminar 18 – Robert Creeley – 'I'm given to write poems' (pdf)
➤Seminar 19 – Randall Jarrell – 'Poets, Critics, and Readers' (pdf)
➤Seminar 20 – Elizabeth Bishop – 'Efforts of Affection: A Memoir of Marianne Moore' (pdf)