Archaeology and Anthropology is an exacting option combining the approaches of the arts with those of the sciences.
Oxford has long been a leading centre for research and teaching in archaeology and anthropology, being associated with some of the most famous excavations and museum collections in the world, and since 1992 it has been possible to study both subjects together for a first (BA) degree. The range of facilities offered by Oxford in Archaeology and Anthropology cannot be surpassed by any other British university and will ensure that your time will be as intellectually exciting as it is demanding.
For further information about the course at Oxford see the School of Archaeology website and the Archaeology and Anthropology page on the Oxford University website.
Yearly Intake
At Keble: 4
At Oxford: 21
Past Admissions Feedback
Every year tutors prepare detailed feedback about the admissions process.
Links to the text from the last three years can be found below.
Feedback 2022 (College) (pdf)
Feedback 2022 (University) (pdf)
Feedback 2021 (College) (pdf)
Feedback 2021 (University) (pdf)
Feedback 2019 (pdf)

The Course at Keble
Keble is really well-resourced to teach the course. We have Tutorial Fellows in both Social Anthropology and Archaeology (Aegean Prehistory). Plus, they're joined by the Professor of European Archaeology, Chris Gosden (the Chair in European Archaeology has been hosted at Keble since 1946 — you can read more about the history of Archaeology and Anthropology at Keble on our Archives and History microsite).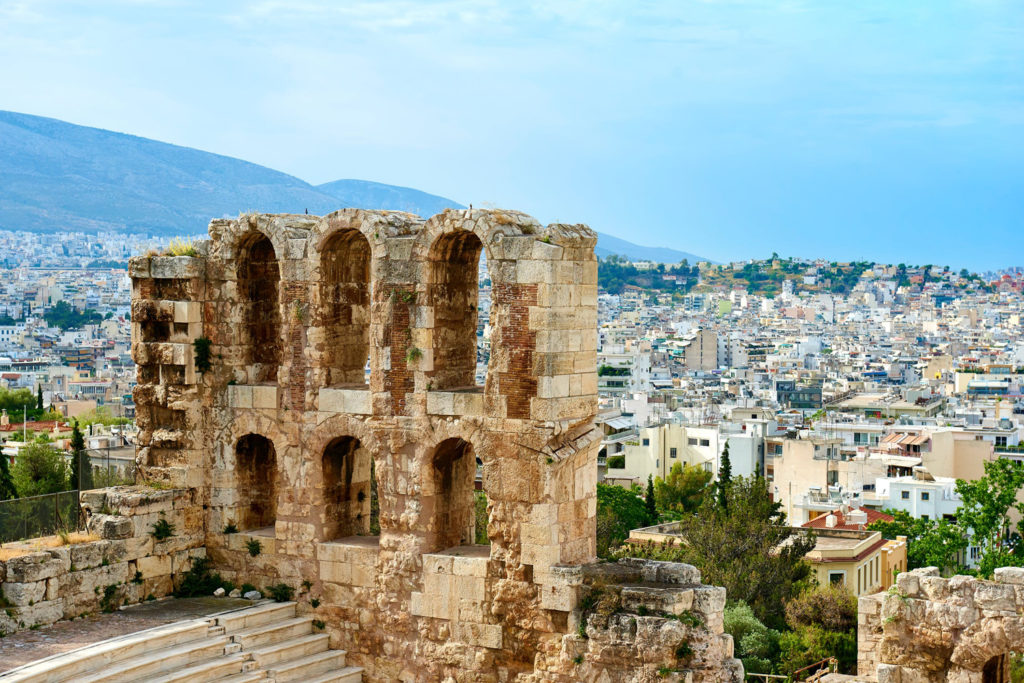 Image: Odeon of Herodes Atticus, Athens, Greece
The main centres where archaeology and anthropology are taught are no more than five minutes away: these include the main subject libraries – the Balfour Library at the Pitt Rivers Museum, the Sackler Library (incorporating the Ashmolean Library as well as other important collections), and the Tyler Library at the Institute of Social and Cultural Anthropology. The Ashmolean Museum is close by. The college's own library (open 24/7) is also very well-stocked.
Students studying Archaeology and Anthropology in Keble are closely associated with undergraduates in Classical Archaeology and Ancient History and Human Sciences. This subject family creates a strong intellectual community, including postgraduates. In fact Keble is home to the single largest college community of archaeologists in Oxford (undergraduate, graduate students and senior members), which makes it a particularly interesting and friendly place to work and study the subject.
There is a dedicated scholarship, the Owens Travelling Scholarship, which funds undergraduate travel related to classical archaeology and history during the vacations.